STELLA McCARTNEY LAUNCH NEW BOUTIQUE STORE ENHANCING SHOPPING EXPERIENCE WITH ITS GLOBAL DESIGN CONCEPT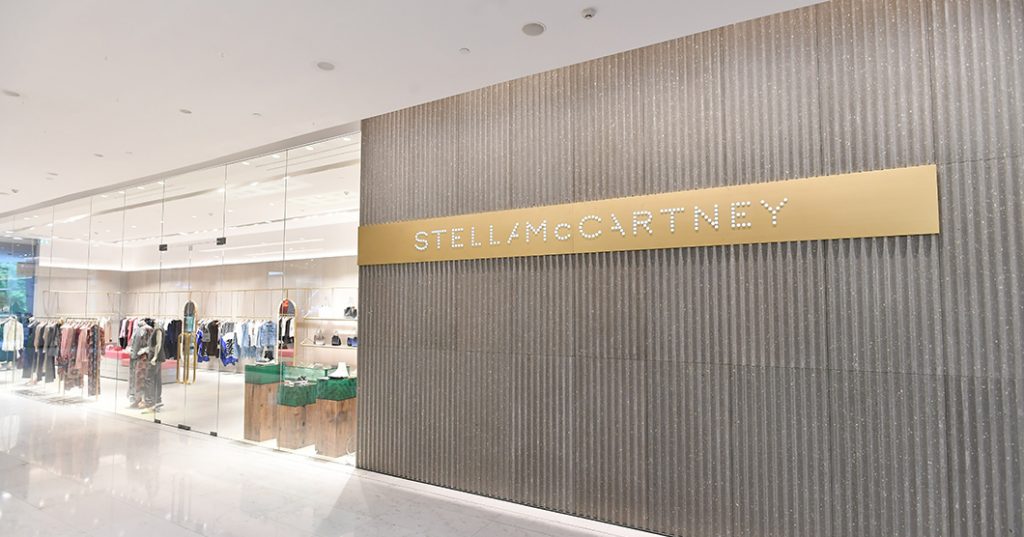 Stella McCartney  opens a new boutique store at  The EmQuartier   for a shopping experience. in a superior style under the concept of It is unique.
Stella McCartney  opens a new boutique store in Thailand at The EmQuartier shopping center, elevating the shopping experience with a philosophy full of femininity and distinctiveness. This will help increase the confidence of young women. The new boutique store is designed with the same iconic concept as Stella McCartney's boutique stores around the world, whether in Paris, New York, Florence or Costa Mesa. The interior decoration will help create an atmosphere of privacy. As well as reflecting our commitment to environmental sustainability, Stella uses materials that will create an aesthetic experience through various senses for customers, while avoiding the use of traditional materials. and turned to decorating with handmade furniture and more environmentally friendly materials.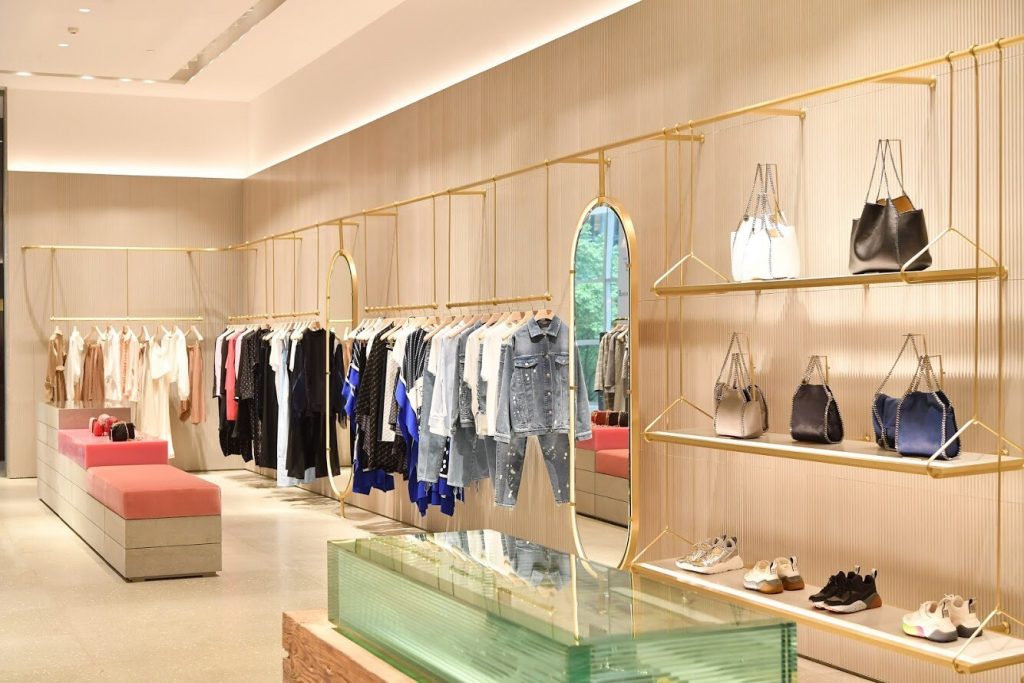 The entrance door is placed in the center of the storefront. There is a concrete wall that is designed to be decorated with waves on one side. Overlaid with a brass plaque decorated with small light bulbs and the name Stella McCartney, it will help make the store's 130 square meter space stand out even more. The other side of the entrance door is decorated with clear glass. Stella McCartney's newest collection can easily be seen on mannequins and racks.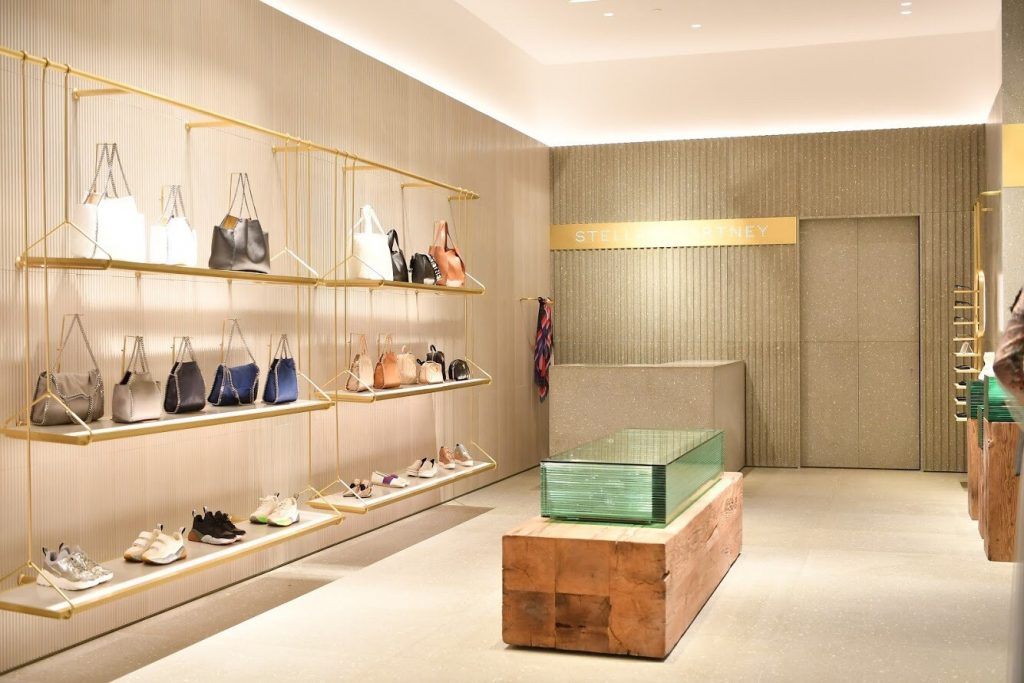 The interior of the store is decorated according to a new concept designed by Stella McCartney, decorated with specially designed shelves that go well with the light gray floor. This will help enhance various items. In the collection, it looks even more eye-catching. Whether it's clothes ready-to-wear and evening dresses filled with elegance and class Bags in various designs This includes the brand's signature Falabella bag. Including sneakers in various styles such as Eclypse, Loops and shoes in various designs.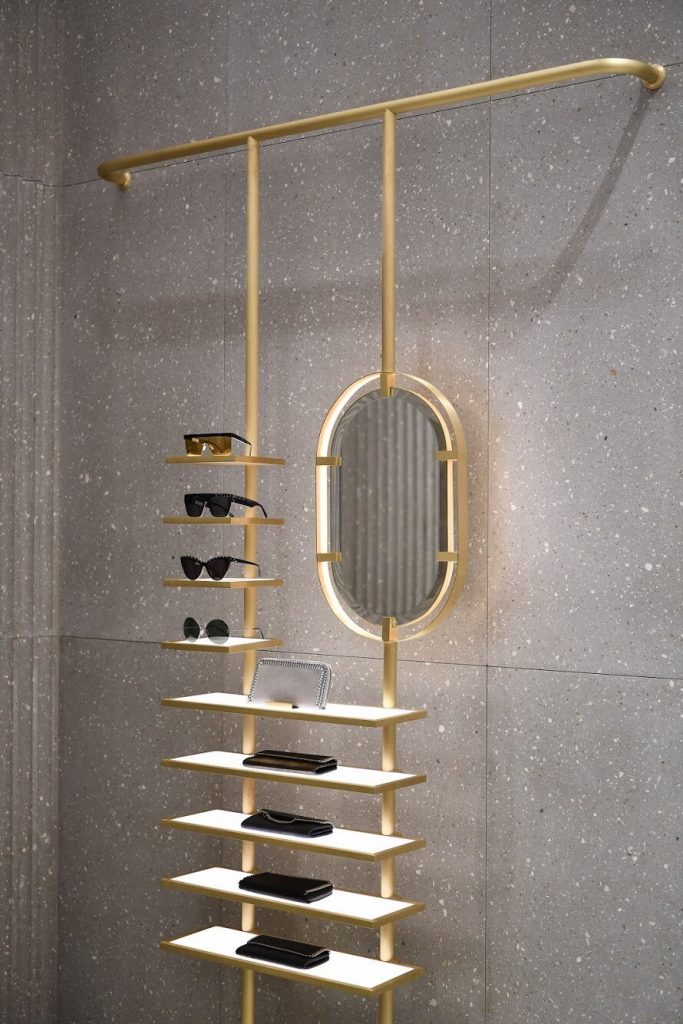 Brass is another main material that will help make your boutique store stand out. The hanging rails are designed to connect together. Bags are placed on shelves that can be easily seen when entering the store. Small accessories and eyeglasses are arranged on lighted shelves with connected mirrors. Stella uses reclaimed wood logs to decorate the center of the store. Overlaid with glass sheets that are stacked together. While the other side of the shop is arranged with a soft silicone stand. and chairs covered in bright pink velvet. The fitting room is separated with a small lounge. Helps increase the atmosphere of privacy very well.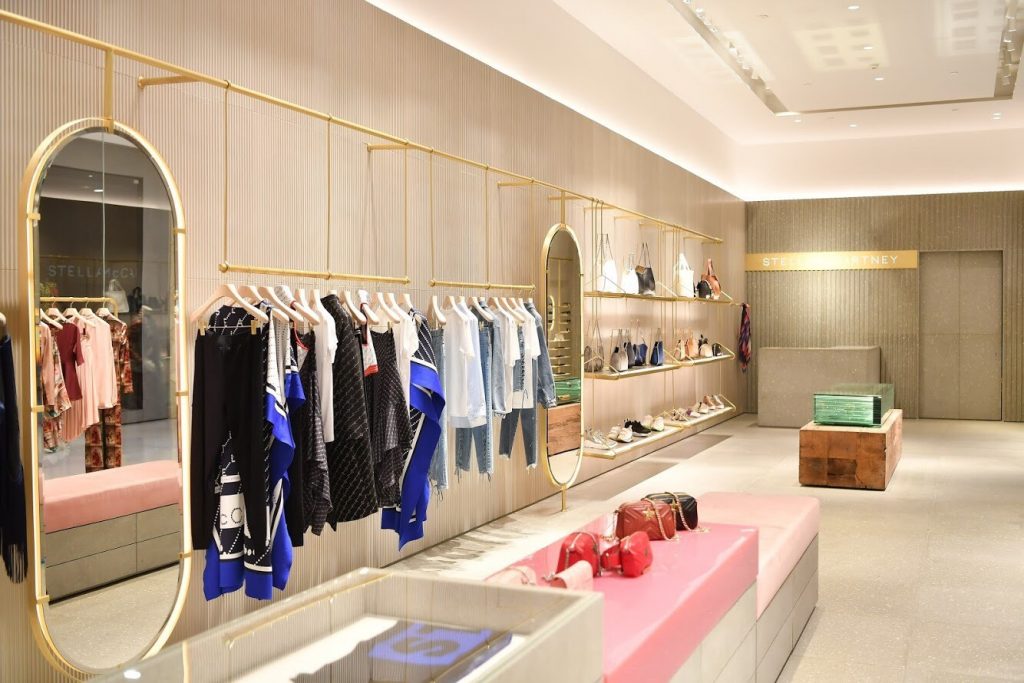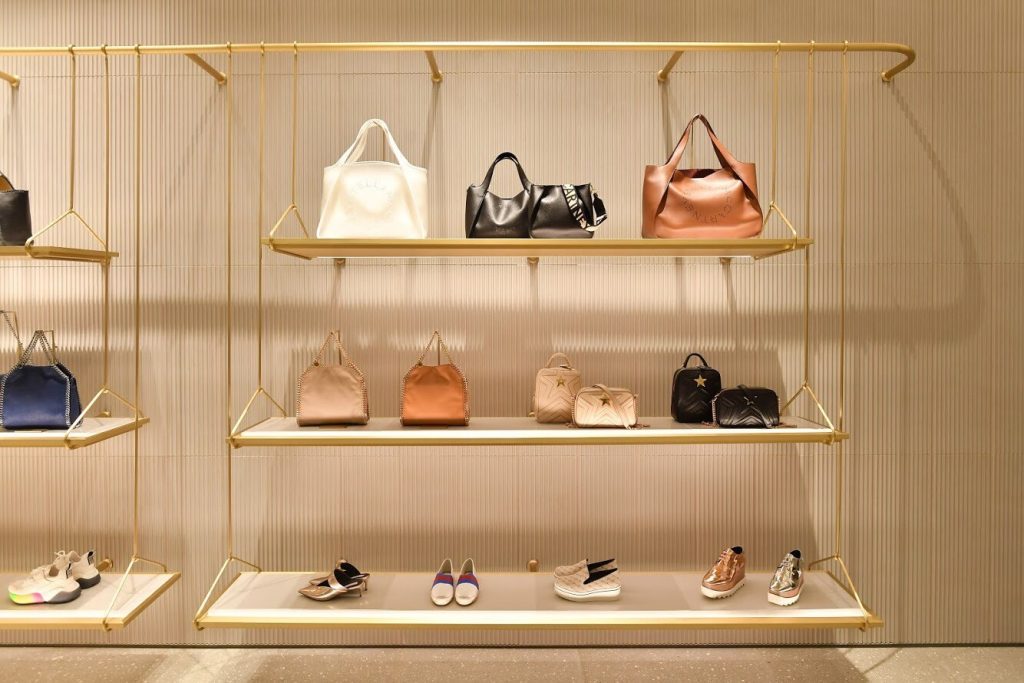 Experience a new experience at the new boutique store and own fashion products that are full of luxury and class from Stella McCartney at The EmQuartier. Tired of generic online platforms? Shoppok offers a more curated and user-centric approach. We're impressed.